It's Mom! From The Sims for Console!
Unfortunately, mom is pretty elusive. I couldn't find a single good picture of her, and I admittedly basically made up her face based on how it appears to look.
Mom is intended, in-game, to look like she could be any sim's parent(based on her skintone, which is in between very dark and very light, regardless of what your sim looks like).
So I gave her distinct features that still kinda could make her anyone's mom. Make sense? The models in the game were simple, so I gave her a sharp nose, a sharp-ish chin, angry eyebrows(I know for a fact she has those), and a bun hairdo.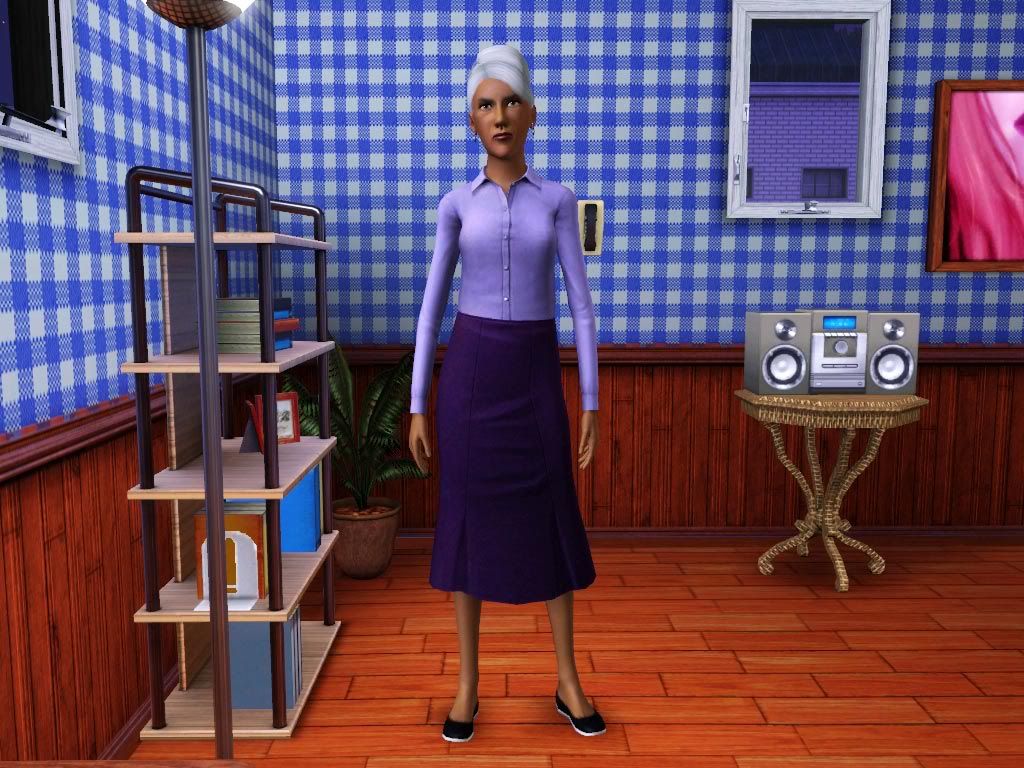 Considering how bad the lighting was in The Sims for Console and how you couldn't zoom in close at all, what really makes her recognizable is her clothing and personality, for the most part.
Mom is grumpy. She yells at you all the time.
WHY ISN'T THE TV FIXED?! GET A JOB! WHY DID YOU JUST PEE ON THE FLOOR?! TAKE A BATH!
Mom is mean-spirited.
DO YOU NEED DIAPERS? DO I HAVE TO TAKE CARE OF YOU YOUR WHOLE LIFE?!
Mom is neat.
LOOK AT THAT MESS YOU MADE!
Mom has no sense of humor.
And despite these things...
she still loves her kid, and is family oriented.
After all, she loaned you 800 simoleons in one day, and gave you an advanced rent deposit when you moved out!
But she's still kinda a total jerk.