Open your eyes, I see your face. YOUR EYES ARE OPEN.
I'll probably update this eventually, or make a new one.
But for now I thought it might be something people might want. :D It has a few issues- I would prefer a transition from skin to horn, but that would be really hard to pull off, and I'd like it to have a built-in spiral texture, but cones are hell to UV map. Some people say the tip shouldn't be sharp, but what use is a horn if you can't stab with it? So for now, this is all it is, and I like it well enough to share it. If you wanna alter it yourself, go right ahead. It really is just a cone.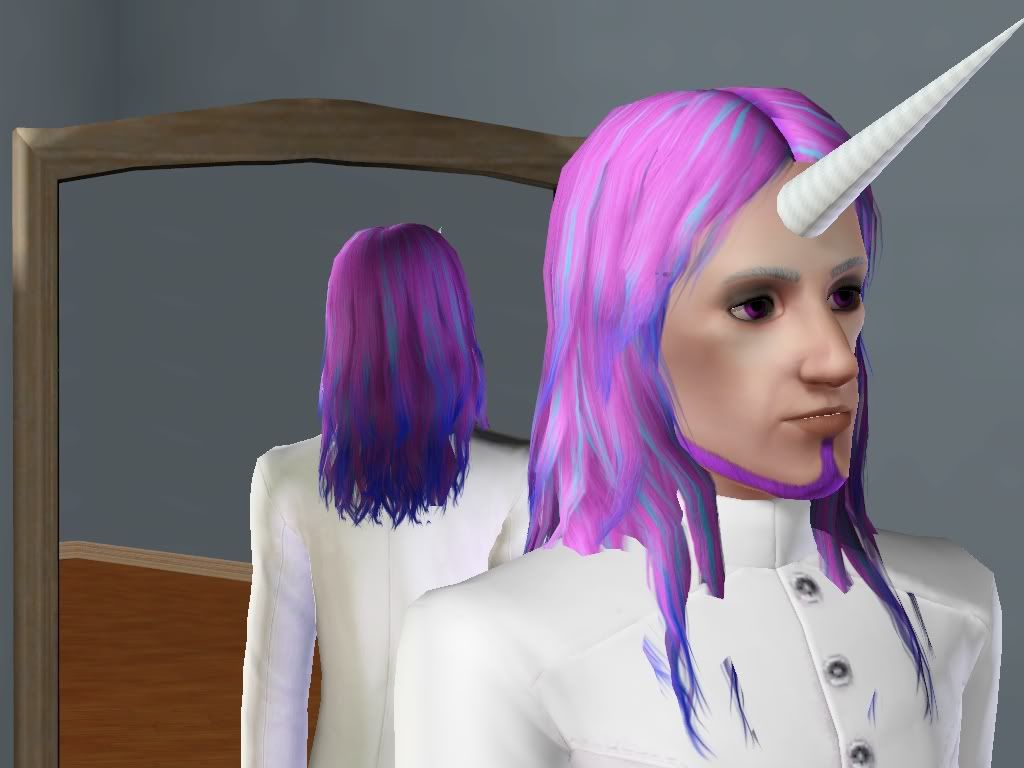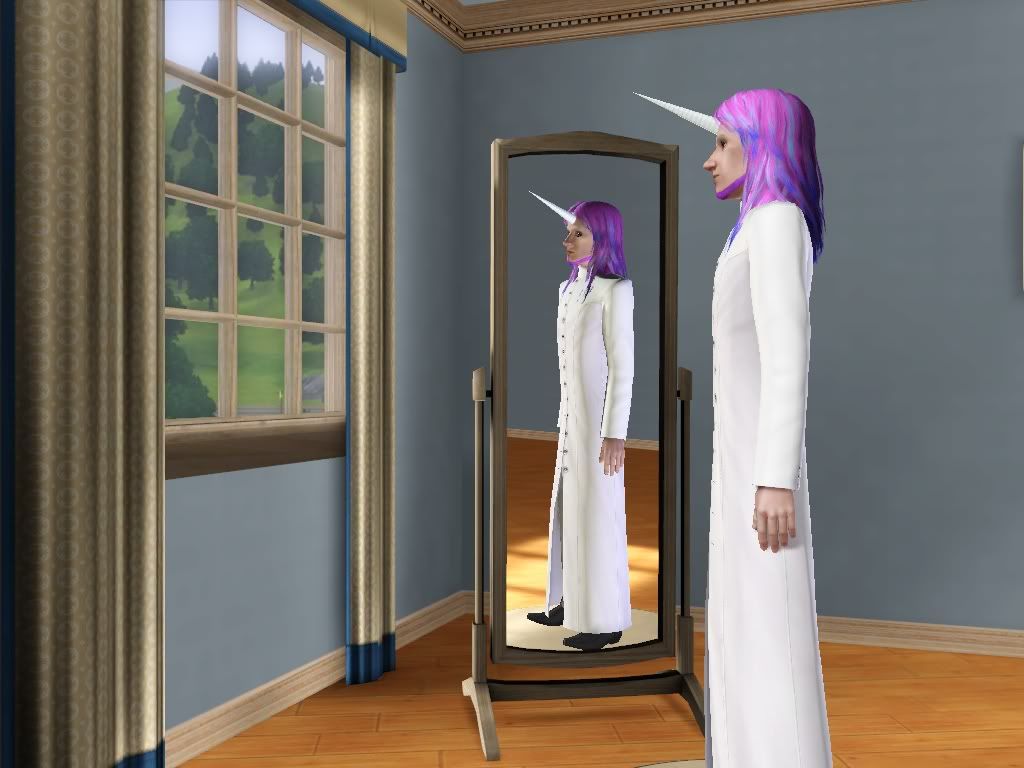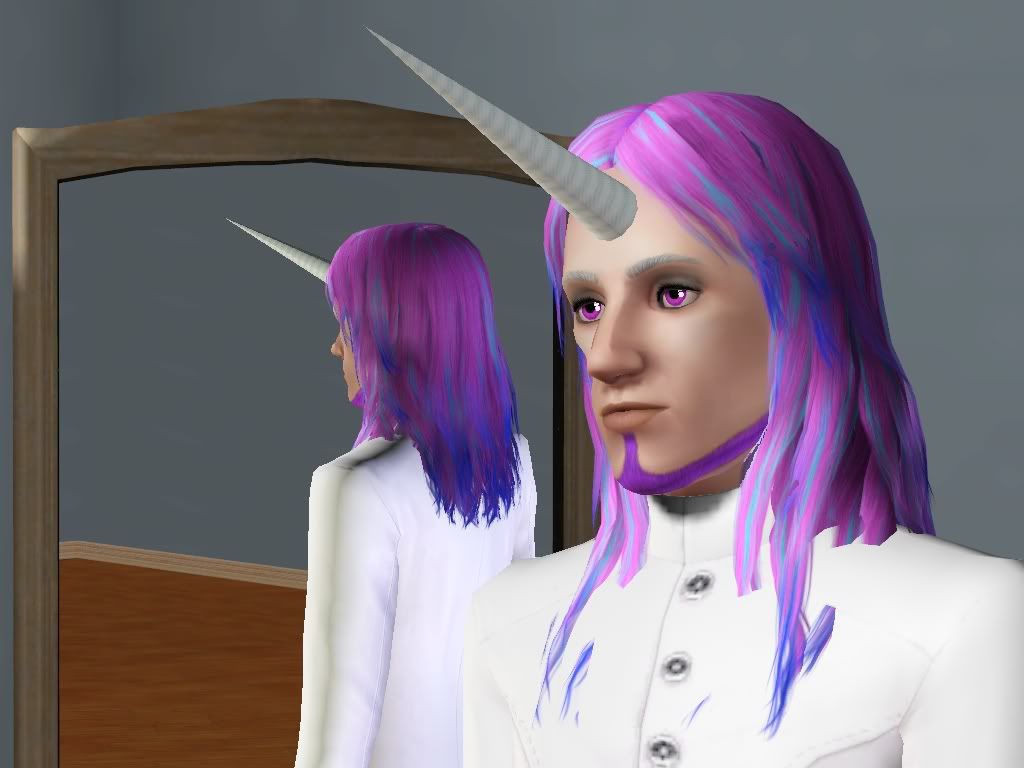 It looks best with a stripe texture, as shown. Most textures won't work well on it, because, like I said, cones are hell to UV map.
Found in CAS as Earrings for both genders.
Special Thanks:
Robot Unicorn Attack