A loooong long time ago waaaay back when The Sims 2 came out,
plicka
made
this hair.
And I loved it! I hated, however, that I couldnt use it with any hair, and I didnt know how to make it into an accessory.
Well, now, in The Sims 3, no such antlers exist, so I did it myself. Using plicka's mesh as a base, I have created...antlers! An accessory!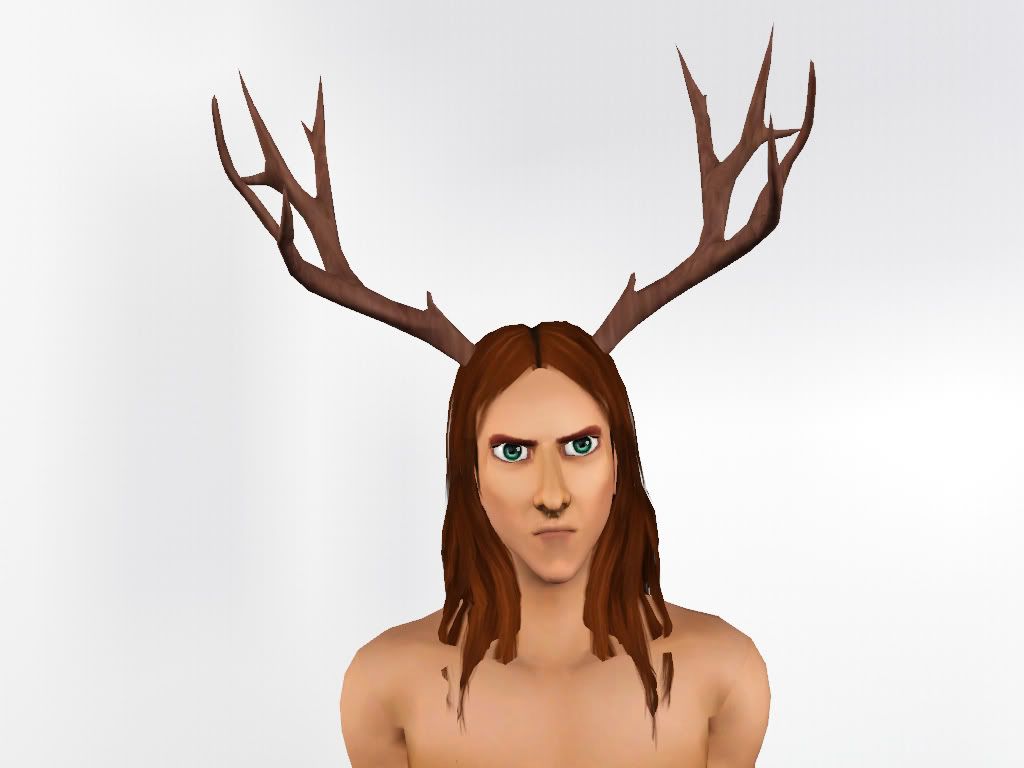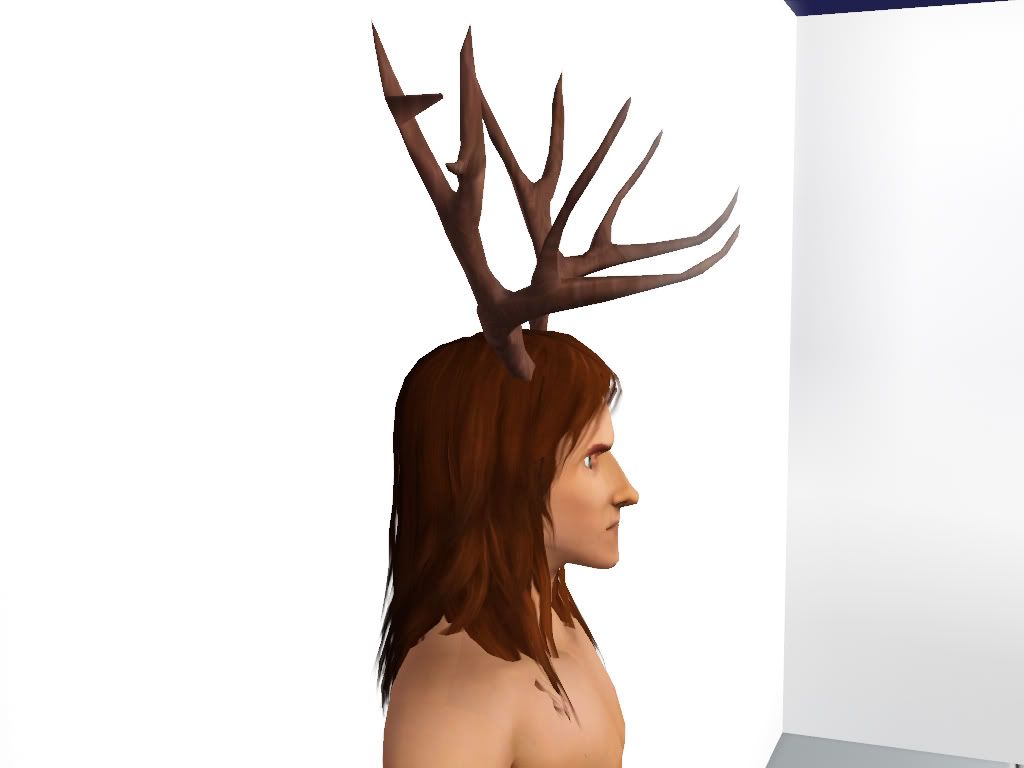 This means your sim will wear them ALL THE TIME (as long as you tell them to). As if they're grown into their head. :D

The texture is wonky, though:
Because of the shape, UV mapping them would be hell. So they do not work with anything but simple textures. By default they have a leather texture. They look horrible with others, like the zebra texture(shown in the pictures). They also have a weird effect on them in CAS, but this
does not show up in game.
They look fine with simple textures, like, say...metal?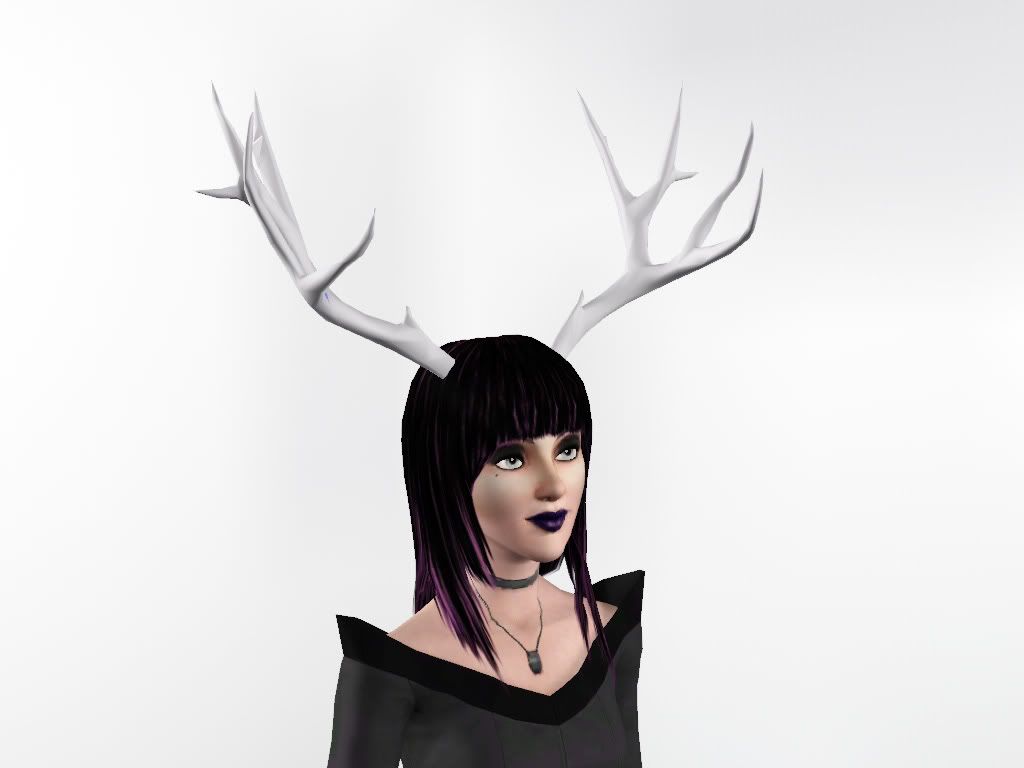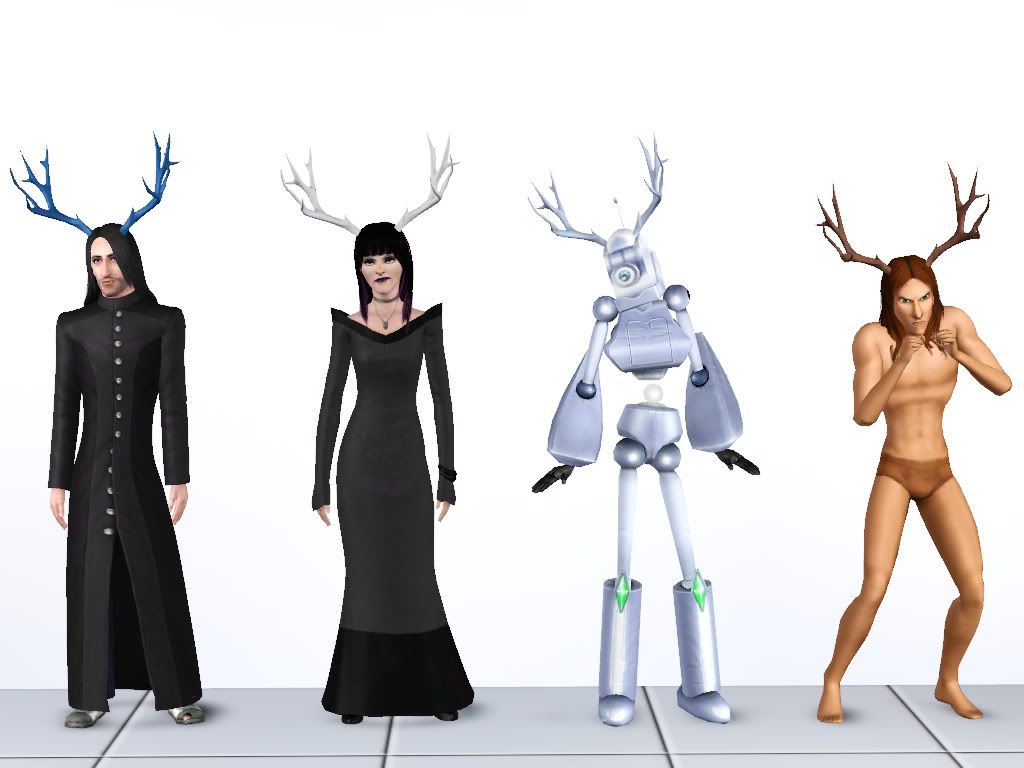 Ages:
Teen-Elder
Genders:
Both
Category:
Earrings
Clothing:
ALL
Feel free to use on sims, but don't share the package and always link to me. :D
Polygon Counts:
1135 Polys, 591 Vertices
Additional Credits:
EsmereldaF, for her help and her
Servo
, who looks great with metal antlers.
Everybody who helped me figure out meshing
plicka for making the original hair that I used as a base
The clothing and Hair on the female model is from the store.
Tarzan's hair is from
this female to male conversion pack
. And Tarzan is from Me :p